Connecticut Science Center
The Connecticut Science Center is a nine-story museum l...
Call
Hartford, CT
Mark Twain House & Museum
The Mark Twain House and Museum in Hartford, Connecticu...
Call
Hartford, CT
Connecticut's Beardsley Zoo
The Beardsley Zoo, located in Bridgeport, Connecticut, ...
Call
Bridgeport, CT
Mashantucket Pequot Museum
The Mashantucket Pequot Museum and Research Center is a...
Call
Ledyard, CT
Quassy Amusement Park, Middlebury
Quassy Amusement Park is an amusement and waterpark in ...
Call
Middlebury, CT
Ocean Beach Park, New London
1/2-mile beach boardwalk features an Olympic-size pool,...
Call
New London, CT
Hartford: Wadsworth Atheneum
Wadsworth Atheneum Wikimedia | ©&nbsp...
$5 - $15
Hartford, CT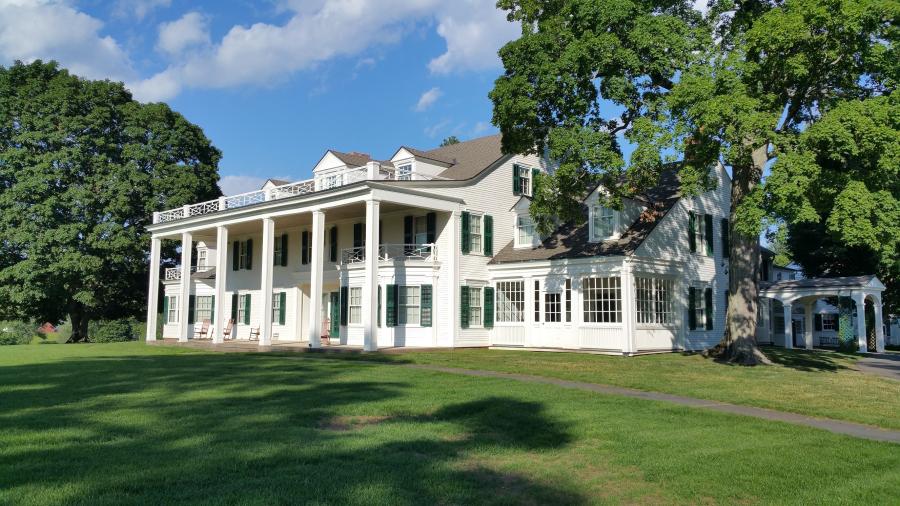 Farmington: Hill-Stead Museum
The Hill–Stead Museum is a Colonial Revival house and a...
$8 - $20
Farmington, CT
New Britain: New Britain Museum of ...
The New Britain Museum of American Art is an art museum...
$10 - $15
New Britain, CT
New Haven: Yale Center for British ...
The Yale Center for British Art at Yale University in d...
Call
New Haven, CT
Old Lyme: Florence Griswold Museum
The Florence Griswold Museum is an art museum at 96 Lym...
Call
Old Lyme, CT
Connecticut Science Center
HOURS OF OPERATION Open Daily: 10AM ' 5PM TICKET PRI...
Cancel
Time for somewhere new?