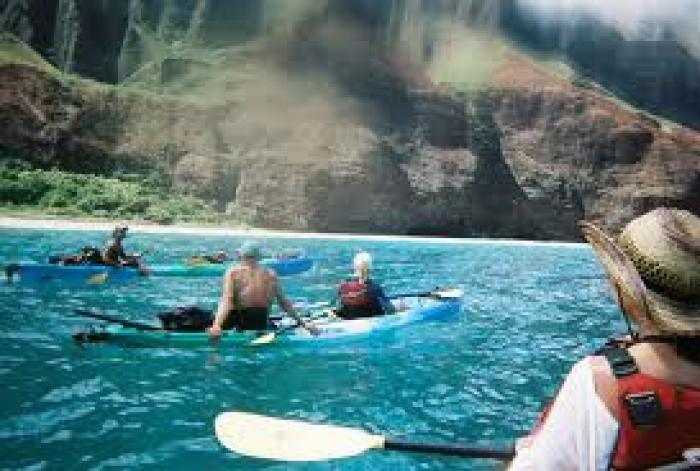 Napali Coast Camping Guided Camping Tours We require a ...
$375 - $380
Hanalei, HI
Island Star Excursions, Lahaina
Full Day Circle Lana'i – Shooting Star Scarab Depart fr...
$2100 - $2450
Lahaina, HI
MAUI RAINFOREST The lush vegetation along the road to H...
$0 - $0
Kahului, HI
The Ocean Project On Maui
The Turtle Project is for families who want to snorkel ...
Call
Lahaina, HI
Maui Island Activities, Kihei
Turtle Reef Tango Come and explore the beautiful Makena...
$0 - $0
Kihei, HI
Kiteboarding Advanced 10-Day Course The advanced 10-day...
$0 - $0
Maui, HI
Bike Adventure Experience the ultimate Mountain B...
$20 - $250
Kapaa, HI
Electric Bike Tour in Lahaina Lahaina Historic Town Tou...
$0 - $0
Lahaina, HI
Whale Watch Kayak Snorkel Wintertime only! Each Winter ...
$74 - $74
Kihei, HI
Private Surf Lesson for One Surf Lessons Maui In your p...
$0 - $0
Lahaina, HI
Kahili Golf Course Maui Golf Course has never been bett...
$25 - $79
Wailuku, HI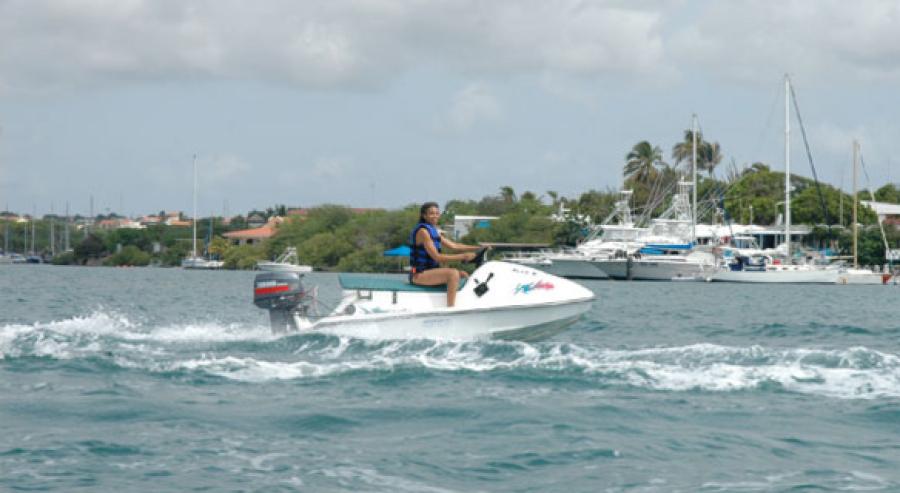 Snorkel Tours on the Na Pali Coast. Our vessel the &quo...
$99 - $1668
Waimea, HI
Lopakas Aloha Adventures, LLC, Lah...
Spearfishing Spearfishing has been an important part of...
Call
Lahaina, HI
Deep Sea Fishing Climb aboard Hana Hou charter's ...
$0 - $0
Kalaheo, HI
Na Pali Snorkel and Sail Tour
Description: The memories should last a lifetime,...
$5 - $300
Waimea, HI
Blue Water Rafting, Kihei
KANAIO COAST The Kanaio Coast Tour offers an opportunit...
$0 - $0
Kihei, HI
Kauai Surf School Aloha! You've found The Kauai Surf Sc...
$180 - $180
Poipu Beach, HI
Hawaiian Rafting Adventures
PADI Advanced Open Water Advanced Open Water Prerequisi...
$0 - $0
Lahaina, HI
Keliis Kayak Tours, Kihei
Maui Sunset Tour What better way to experience Maui's s...
$64 - $64
Kihei, HI
Big Kahuna Adventures Maui
KAYAK TOURS Clear green, azure and blue water, white sa...
Call
Kihei, HI
Polynesian Adventure Tours
Pacific Aviation Museum & USS Arizona Tour Visit Pe...
$0 - $0
Honolulu, HI
Kamokila Hawaiian Village Inc
Cultural Village Tours Kamokila Hawaiian Village is a H...
$3 - $5
Kapaa, HI
In2Scuba Diving Maui Dive Co. Specializing in Int...
$69 - $649
Lahaina, HI
Na 'Aina Kai Botanical Gardens
Ride - Formal & Wild Forest Garden Enjoy a gu...
$0 - $0
Kilauea, HI
Doors Off - Approximately a 50 minute flight Feel ...
$0 - $0
Honolulu, HI
Wedding Reception Cruise Maui is one of the most beauti...
$200 - $1600
Lahaina,, HI
Maui Hiking Safaris, Pukalani
West Maui waterfall hike The West Maui Mountains are ac...
$69 - $89
Makawao, HI
PADI e-Learning PADI Open Water Certification with PADI...
$0 - $0
Lahaina, HI
Full Moon Cruise What could be more romantic and fun th...
Call
Wailuku, HI
Molokini Kayak Challenge So you want to go Molokini? Mo...
$199 - $199
Kihei, HI
Morning Ride A moderately challenging ride suitable for...
$0 - $0
Kihei, HI
National Tropical Botanical Garden
Limahuli Garden is set in a verdant tropical valley on ...
$0 - $15
Haena, HI
HINATEA The Hinatea is one of the top fishing boats lea...
$0 - $0
Lahaina, HI
2-HOUR Beginner Classes Introductory Beginner Group Les...
$65 - $325
Lahaina, HI
New racers are welcome! Racers are required to have a v...
Call
Kihei, HI
Niihau Helicopters Inc. was incorporated in 1986 and Ni...
Call
Makaweli, HI
West Maui Volcano West Maui Adventure Circumnavigate th...
$0 - $0
Kahului, HI
Our Exclusive Napali Coast & Niihau Super Tour http...
$139 - $205
Kauai, HI
Group & Private Surf Lessons Learn to surf with our...
$0 - $0
Lahaina, HI
Boat Tour Sightseeing the Na Pali Coast with our local ...
$95 - $2375
Waimea, HI
Kapalua Ridge Trek & Beach Adventure A Day Filled w...
$0 - $0
Wailuku, HI
Thanksgiving Premium Seating Dinner Premium seating cus...
Call
Wailuku, HI
Deluxe Na Pali Coast Snorkel/Scuba Tour Begin your day ...
$0 - $0
Kauai, HI
Holo Holo Private Taxi Tours, Wailu...
Pre-Packaged Private Maui Tours Not sure where to go or...
$55 - $500
Wailuku, HI
Hawaiian Eyes Alternative Tours
Relax.We'll get you there Hawaiian Eyes is a timely and...
Call
Makawao, HI
2-HOUR or 3-HOUR Intro-Beginner, Beginner, Advanced-Beg...
$250 - $650
Lahaina, HI
Aloha Friday Sunset Sail In Hawaii, "Aloha Friday&...
Cancel
Time for somewhere new?